Hi, I'm Martin Formato, a professional certified life coach; career coach; motivational speaker; author of the self-help book Follow Your Own Path, creator of the Profitable Career Launcher Course and founder of the movement Doing Work That Matters.
My passion is to inspire you to create a Life You Love.
How?
By helping you express yourself through your passion.
How would you like to jump out of bed every Monday morning, full of excitement about the day ahead because you are living your life with passion and purpose?
I believe that you are a gift to the world and have a passion, gift, talent, skill or ability of some sort, which, once discovered and developed, will open up a whole new, amazing and wonderful world.
What you can contribute no-one else can contribute because you are unique.
There will never be another you.
I want to help you find your passion, develop it and give it to the world.
Why?
Because:
I get a buzz helping people transform their life,
the world needs that special something that only you can give,
you deserve to be happy and when you express yourself through your passion you will be happy,
you will love what you do every day and who you are becoming, and in the process
you will create a Life You Love.
By living your passion, you will also be setting an example for your family and friends to do the same.
You will inspire them to also go after their dream.
I imagine a world where most people love Mondays because they love what they do, they express themselves through their passion and in the process fulfill their dream.
It doesn't get any better than that!
This blog is my way of sharing ideas, concepts and principles that I have learnt over the last 50 years, which, if acted upon, will allow you to create a life you love.
I am sharing this information as my way of giving back to society.
I am thankful to all those men, women and children that I have met throughout my life; some still living and others deceased; the authors of numerous books I have read; seminars I attended; movies and videos I've watched; audios I have listened to; and especially my parents, sister and brothers, my wife, children and relatives for teaching and helping me to shape the person I have become.
It doesn't matter if you are struggling or doing well, I guarantee that you will learn something from this blog that will make your life better.
With this blog, I want to be as open and transparent as possible with everything that has happened or is currently happening in my life.
My Early Life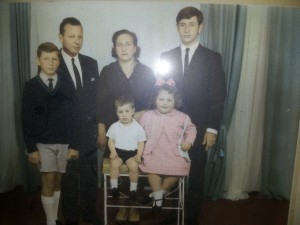 I was born to immigrant parents who escaped war torn Italy for a better life in Australia.
I am an Aussie Italian.
My father was a laborer and my mother was a cleaner.
I am the youngest of four children.
As a child I was shy, insecure and skinny, and, as a result, I was sometimes teased at school.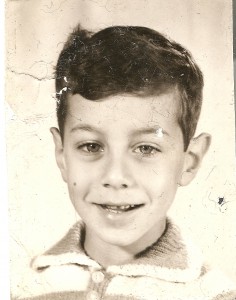 Growing up, we didn't have much, as money was tight.
At age 12, I got a job selling newspapers.
I did that for 4 years and enjoyed it very much.
I made some money and learnt a bit about business and people.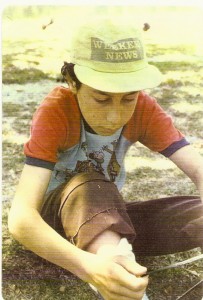 When I wasn't selling newspapers, I hung around my neighborhood with friends till late at night.
Often, I would come home to find the door locked. This was done to teach me a lesson. I then had to beg for someone to let me in.
During this period of my life, my father noticed that I wasn't spending much time doing my school work.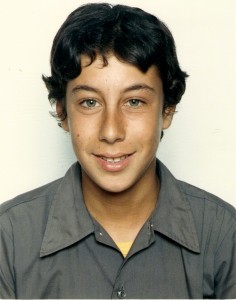 He said that I would probably drop out of school and spend the rest of my life looking after sheep. This upset me and made me feel like a loser.
One particular day, I was feeling down, so I went to the city.
I walked around aimlessly until I got tired and ended up stopping at a cinema.
On the window, I saw a poster of a movie that looked interesting, so I went inside to check it out.
The movie was called Rocky, a million to one shot about an unknown underdog boxer nicknamed 'The Italian Stallion' who fights the heavyweight champion of the world, Apollo Creed, and unbelievably 'goes the distance' under the direction of wily fight manager Mickey.
This movie blew me away. It made such an impact. I felt a strong connection with the main character, Rocky Balboa.
I could see the similarities between his life and my life. I learnt how Rocky went from being a nobody to becoming a somebody. I was inspired.
This character gave me hope. I knew that the messages in the movie could help me overcome the challenges in my life. So, Rocky became my first coach.
At that point, I made a decision to do the best I could, given the limited time I had left before my final year 12 school examinations.
I went home a different person and began studying. I ended up passing my year 12 examinations and getting into university to study engineering.
I was so proud of myself because I thought I had made it through the hardest thing I would ever have to face in my life.
I was wrong.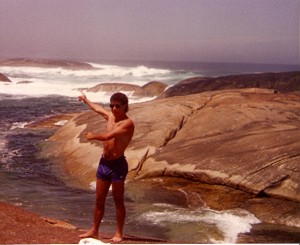 During my first year as an engineering student, I started exercising at the university gymnasium.
This helped me build muscle and confidence.
This confidence enabled me to go out socialising with friends at night clubs, sometimes up to 6 times a week.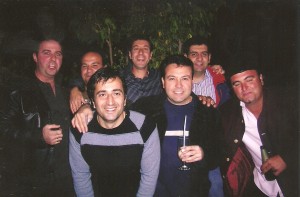 While I was out socializing, I would often be thinking that I should be studying and when I was studying I would often be thinking about going out socializing.
Somehow my wires got crossed.
I wasn't focused on what I was doing in the moment.
This lack of focus and all the going out resulted in my marks dropping.
Luckily, I managed to scrape through to the second year.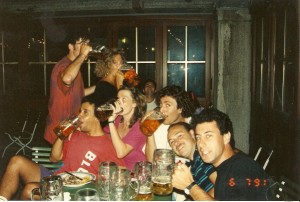 In my second year, the course got even harder.
It was at this point that I realised I hadn't made it and that this engineering course was more difficult than I had expected.
Then, during my first semester exams, my father got sick and had to go to the hospital for an operation.
He had the operation and returned back to a normal hospital ward. I thought he was going to be fine.
Then we got a call from the hospital saying he had to be moved back into the intensive care unit as something was wrong.
Unfortunately, he ended up dying and I ended up failing some of my exams.
This was the lowest point in my life.
I felt so depressed and alone.
I felt that I had let myself and my father down.
I thought my father died not being proud of me.
I spent the next day in the park alone, crying my eyes out.
I didn't know what to do.
Click on the image below to watch the video
I dedicated this radio broadcast to my father. Click on the image of my father and me to play.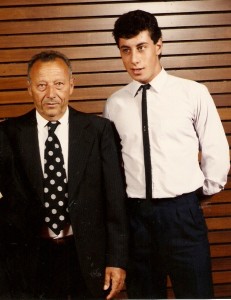 I knew that I would probably have to repeat the year. I also knew that the odds were against me as, statistically, 240 students entered the first year and only 120 graduated after their fourth year. That's a fifty percent dropout rate.
I thought, should I just take the easy option and give up?
Then I thought of what my father would say.
I imagined him saying, in a loud and angry voice, "Get up you bum and stop crying because your dad loves you! Finish your studies and become the best person you can be. Live a good life."
After all, that's why he made a sacrifice and took the risk in the first place to come to Australia. He wanted to give us all a better life.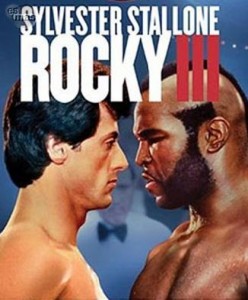 At that moment, I felt this power inside of me I can't explain.
I wanted to make sure he didn't die for no reason.
I felt I had, at that moment, what is described in the movie Rocky 3 as "the eye of the tiger" and nothing was going to stop me from graduating.
I went forward believing I could do it and I did it. I got my Bachelor degree in engineering and a job to follow.
A few years later, I met a beautiful woman; we got married and had three wonderful children.
I worked for 18 years in a large company until they decided to restructure and, as a result, I lost my job.
I then found another job and worked there for 7 years.
Overall, I enjoyed most of my 25 years working as an engineer and people manager.
However, in the last few years I noticed that my enjoyment had started to decline.
I noticed that I had become a person who valued image, position, power, control, ego and money, and, as a result, I felt unhappy, unfulfilled, uninspired, and my life lacked meaning and direction.
I couldn't go on like this, something had to change.
I practised some introspection and realised that I had a passion for personal development and helping others live a happy life.
So, I decided to go back to school and become a professional certified life coach.
Today my values are health, family, friends, learning, contribution, freedom and fun, and, as a result, I feel happy, fulfilled, inspired, inner peace, and that my life has meaning and direction.
I love my life!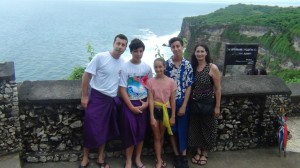 My passion is to inspire people to create a life they love; to help people find their passion, develop it and give it to the world.
I imagine a world in which everyone loves Mondays because they love what they do and, more importantly, they are proud of whom they are becoming.
I invite you to be part of our community of people who live passionately, express themselves and strive to make this a better world.
I am truly thankful for the life I live.
I love learning and sharing what I learn so others can benefit.
I believe the meaning of life is to grow as an individual so you can help others.
To be like a fruit tree that grows and bears fruit for others.
That's the secret to a happy life.
Thank you for taking the time to read my story.
The world is waiting for you!
Martin Formato


Professional Certified Life Coach and Career Coach