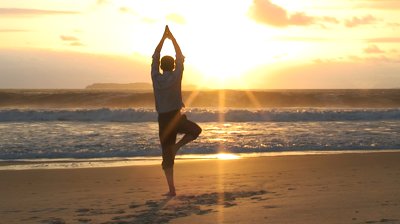 My Morning Routine gives me the edge, the eye of the tiger, to face the world and win!
Read below my step-by-step morning routine which I recommend you try. It will change your life!
As soon as you open your eyes, focus your attention on your breathing. Take a few slow deep breaths of air in through your nose (so the air is filtered and warmed) and out through your mouth. This improves the effective flow of oxygenated blood to the brain and heart. Remember, you can only live for up to 3 minutes without oxygen.
Whilst your body is warm in bed it is the best time to stretch your muscles without the risk of injury. Even stretch your facial muscles by smiling as this also releases endorphins which makes you feel good.
Go to the toilet and empty your bowel to get rid of the waste produced during the night.
Drink up to 4 glasses or 1 liter of warm filtered water with a squeeze of lemon to alkalize your body and re-hydrate your brain/body after a long sleep. Remember, you can only live for up to 3 days without water.
Move your body by exercising; this promotes circulation of oxygenated blood around the body. This can be as simple as going for a walk for 30 minutes around your neighborhood.
Clean your body by having a shower or bath. This also lightly massages your muscles.
Eat fresh healthy food to put fuel in your body. Remember, you can only live for up to 3 weeks without food.
Read out aloud your gratitude or thankful list which I went through in my previous video blog. For example, I am thankful that I am alive and that I have been given the gift of a new day to do what I want.
Say your Personal Vision Statement as an incantation. You can learn all about incantations by clicking here. Your Personal Vision Statement describes who you are and where you are going. It's a destination on a map. It helps provide direction so you don't get lost or led astray by others.
Read out aloud your SMARTER goals which I show you how to create in my book Follow Your Own Path. These are your detailed goals in the 4 key areas of your life, being Self-Image, Health, Relationships, and Money.
Review your learning from yesterday so you don't make the same mistakes today. The name of the game is to continuously improve every day.
Review today's action plan or to do list which is also covered in my book Follow Your Own Path. These are the steps necessary to achieve your goals and as a result, Live A Life You Love.
And the most important step is to TAKE MASSIVE ACTION NOW.
So go ahead and give my morning routine a shot and I promise you will feel the difference.
If you want to learn more about morning rituals then click here
Now if you want to start your journey to a happier life then grab my book "Follow Your Own Path" which you can access through my website.
It comes with a 60-day money back guarantee. So all the risk is on me.
I promise you that this book will change your life as it's done for many others.
Click on the image below to learn more.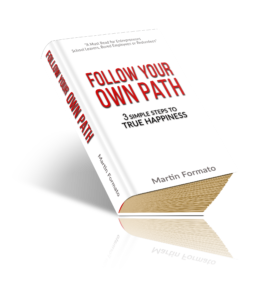 And if you want to progress even faster then book yourself in for a free private one on one life coaching session with me through my coaching web page.
Click this link for your free life coaching session
Remember giving your gift to the world is the secret to happiness.
Now, I would love to hear from you in the comments below, tell me how you went.
Also tell me what morning ritual you do that gives you the edge, the eye of the tiger?
And if you liked this video, then please share it with all your friends.
Thank you so much for watching and I'll see you next time.