Click on the image below to watch the video
Click the link below to find out why Maho beach is the world's coolest beach.
Maho beach is adjacent to Princess Juliana International Airport.
Maho Beach is unusually close to the threshold of a runway, and is directly under the flight path, resulting in aircraft on their final approach flying over the beach at very low altitudes.
The location is very popular with plane spotters.
Watching airliners pass over the beach is such a popular activity.
Experience the jet forces of a 747 jumbo jet or airbus taking off or landing a few meters away.
Watch people being blown over.
An amazing experience!
There is a danger of people standing on the beach being blown into the water because of the jet blast from aircraft taking off from the runway.
The local government warns that closely approaching and departing aircraft can "result in serious injury and/or death".
An additional fence has been added recently behind the runway, in order to prevent people from hanging onto the main fence surrounding the runway to experience being blasted by the jet flow.
The beach itself is white sand and has little to no vegetation because of jet blast erosion.
The beach is popular with windsurfers.
Maho beach is the world's coolest beach.
Now if you want to start your journey to a happier life then grab my book "Follow Your Own Path" which you can access through my website.
It comes with a 60-day money back guarantee. So all the risk is on me.
I promise you that this book will change your life as it's done for many others.
Click on the image below to learn more.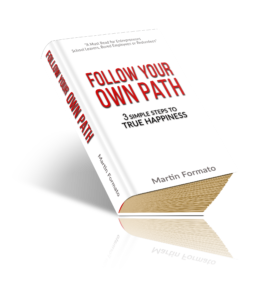 And if you want to progress even faster then book yourself in for a free private one on one life coaching session with me through my coaching webpage.
Click this link for your free life coaching session
Remember giving your gift to the world is the secret to happiness.
If you liked this video, please click on the like button and share it with all your friends.
Thank you so much for watching and I'll see you next time.