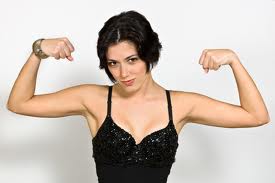 Want to lose weight, get thin, and stay in great shape?
If you could push a button and get all the way down to the weight you know deep down you'd REALLY like to be at, what would you weigh?
Most people "lie" to themselves when they think about how much weight they'd like to lose.
They say "I'd like to lose 7 or 10 kg." But, when we get 25 kg over-weight or more, 10 Kg is barely noticeable (which is one of the reasons why we tend to keep gaining weight – adding another 3 kg is hard to notice).
BUT… If you'd like to finally get ALLLLLL the way down to your sexiest, most confident weight, once and for all AND…
If you'd like to get my personal support to make it happen, then check this out…
For a limited time I'm offering a special "Finally Thin Forever" introductory life coaching session valued at $120 for ZERO COST.
For people who have struggled with their weight their whole lives, it's priceless.
Think of the extra cost of health care, the lost years of your life/lower life expectancy, possibly being single and lonely, the loss of confidence, getting passed up for promotions at work by a "looksist" culture.
Now think about how your life will be after you shed the weight – your increased energy, confidence, drive, happiness, health, vitality, better relationships, and better job prospects of being at your best physically.
What would that be worth? $10,000? $25,000? $100,000? More?
During this powerful, one-on-one life coaching session, we'll work together to…
=> Create a crystal clear vision for the ideal life you'll be living in your new, slim, sexy, & confident body.
=> Uncover hidden challenges that may be sabotaging your weight loss efforts and keeping you fat.
=> Leave this session renewed, inspired, and ready to finally lose all of the weight you want – once and for all.
To claim your special "Finally Thin Forever" FREE introductory life coaching session today, simply use the form below to send me your answer to these questions:
1. How long have you been struggling to lose weight?
2. On a scale of zero to 10 how important is it for you to lose weight and keep it off once and for all?
3. What have you tried doing to lose weight in the past?
4. What happened with those approaches?
5. What do you see as your biggest challenge with weight loss?
Also include:
Your name
Email address
Which country and city you are in?
Your 2 best days and times that suit you?
Your Skype name? (if you have one)
Please note that sessions book up about a week in advance so you will need to submit your form ASAP.
You will want to do the session where you have some privacy.
Please allow 45 minutes for the session.
Since I'm making this offer for the first time right now and I don't know how intense the response will be, I can't guarantee a life coaching session for everyone. I'll take as many people as I can and then start a waiting list. You can expect to get contacted by me to schedule your session within the next 3 business days.
If you don't hear from me, it means I've received more requests than I can handle right now and if something opens up I'll get in touch with you at a later time.
Again, to take advantage of this offer, simply use the form below and answer the questions listed above.
The sooner you send me your answers, the more likely you are to get a session.