FREE Introductory Life Coaching Session (Valued at $120)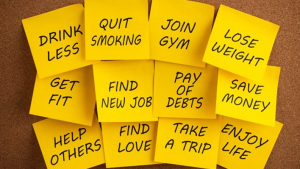 What Is Coaching?
If you are someone who is looking to OVERCOME A CHALLENGE/ISSUE or CREATE A LIFE YOU LOVE then a great place to START is with my FREE Introductory Life Coaching Session.
The purpose of this session is to get to know each other, try it out so you can see the value and to answer any questions.
Please allow up to 45 minutes for this session. To book, simply enter your details at the bottom of this page.
What Does A Life Coach Do?
I can help you OVERCOME A CHALLENGE/ISSUE like stress, frustration, anger, procrastination, confusion, laziness, loneliness, low confidence, feeling stuck, weight gain, binge eating, drinking or smoking.
I can also help you CREATE A LIFE YOU LOVE by supporting you in finding your passion, developing it and giving it to the world.
There is no better feeling than waking up every day doing work you love and making a difference in the lives of others.
What Are Clients Saying About Martin?
"Martin has a very beautiful energy. Gave very good insight & clarity in helping achieve my goals." Morning Clouds, NSW, Australia
"Very nice and compassionate person, generous with his time and easy to speak to. Very nice man." Beaugosse, California, United States
"Very happy with the new perspective Martin was able to give me with my coaching needs…DEFINITELY a recommended service and MORE than worth the price. Thanks again Martin and we'll be speaking again soon." Myles I Dez, London, United Kingdom
"You are a great inspiration to many people and a great coach." Rui Rajiv, Maputo, Mozambique
What Are The Benefits Of A Life Coach And Do You Need A Life Coach?
to talk through stuff that has been cluttered up in your head for a while
to help you understand who you really are and why you do the things you do
to clarify what you want
to give your life direction, meaning and purpose
to move on and do it
to focus on things you can change
to offer new approaches
to turn whinging into a productive conversation
to be more effective in your life
reduce stress in your life
make decisions more assertively
regain your motivation and energy
build on your skills and what you can offer the world
be more confident
eliminate worry, fear, anger, frustration or disappointment
take back control of your life
avoid burnout or being overwhelmed
overcome boredom
improve your relationships
deal with a job you hate
lose weight
overcome procrastination, laziness or shyness
quit binge eating
quit smoking
quit drinking alcohol
In Summary, The 5 Things We Achieve Are:
Clarify your vision and direction
Strategize your actions (how to make it happen)
Upgrade your skills
Optimize your environment
Master your psychology (that is, release your fears, doubts and limiting beliefs)
Any challenge a person faces is because one or more of these 5 things is missing.
What Life Coaching Techniques Do I Use?
Depending on the situation, I use a combination of the following techniques:
Cognitive Behavioral Approach
Neuro-linguistic programming (NLP)
Solution Focused Coaching
Narrative Approach
GROW Model
MEDICS Model
How Is Life Coaching Carried Out?
The coaching is carried out privately, one on one.
You can begin the process of making dramatic changes in your life from the comfort and privacy of your own home or office, anywhere in the world, using Skype, email or telephone. If you are in Perth, Australia, then there is an option to coach you in person.
How Much Does A Life Coach Cost?
The first session is a FREE introductory life coaching session (valued at $120) for the purpose of getting to know each other, trying it out so you can see the value and answer any questions.
Please allow up to 45 minutes for this session. To book, simply enter your details at the bottom of this page.
Thereafter payments are required in advance as this shows me that you are serious about making changes in your life.
Pay As You Go (Usually to overcome a CHALLENGE/ISSUE)
45-minute session
Normally priced at $120 is currently on special for 17.5% off (YOU SAVE $21) at only $99
Note it may take more than one session to resolve your issue. If it does then:
2 sessions normally priced at $240 is on special at $197 (YOU SAVE $43)
3 sessions normally priced at $360 is on special at $279 (YOU SAVE $81)
3 Month Life Coaching Package (CREATE A LIFE YOU LOVE)
These coaching sessions will help you Find Your Passion, Develop It and Give It To The World.
9 x 45-minute sessions (usually 3 sessions per month)
Unlimited email support for 3 months
Copy of my book "

Follow Your Own Path

"
Includes various template tools
Normally priced at $1,080 is on special for 34% off (YOU SAVE $369) at only $711
What Happens With The Information We Discuss?
What we discuss is strictly confidential. Your privacy will be protected.
Click here to see my privacy policy.
Coaching happens in a safe environment where you are free to speak your mind.
More About Life Coaching …
Life coaching is one of the fastest growing industries in the world.
Once people meet their basic needs of food and shelter they focus on higher needs like pursing personal development (self-actualization) and life coaching is a way to achieve that.
Life coaching is a partnership between the coach and the client based on mutual respect, trust and freedom of expression which results in the client being fulfilled in both their personal and professional life.
The coach is not the expert or the boss.
Life coaching is a learning experience.
Life coaching is about change (don't book a life coach if you are not prepared to make changes).
The client knows more about their inner experiences and what actions they should take.
The life coach helps the client clarify what they want out of life.
The life coach guides and supports the client so they can achieve their goals.
The life coach stimulates personal growth in the client so they can achieve their potential.
The life coach helps the client overcome daily challenges.
Life coaching is about focusing on the solution and the future because that is where the client is going.
Even successful people have life coaches.
What Is Life Coaching NOT?
Counselling
Therapy
Consulting
Mentoring
Teaching
Training
How Do I Book My FREE Introductory Life Coaching Session?
Please note that sessions book up about a week in advance so you will need to submit your form ASAP.
You will want to do the session where you have some privacy.
Please allow 45 minutes for the session.
Mobile Contact: 0417 012 274
Email Contact: support@martinformato.com
Fill in the form below stating:
Your name
Email address
Which country and city you are in?
Your 2 best days and times that suit you?
Your Skype name? (if you have one)